THE GEIGER DATABASE

GEIGER QUERY PROCEDURES
Database JGDBFULL Query Set
PROCEDURE 33: MMTFALINFO NEW REC
The query was designed to transfer data entries from one table to another.
Note: The column labels shown within the query structures are historical references only, and do not reflect the definitions used within the version of the database being served through the website.
PROCEDURE NOTES
Procedure MMTFALINFO NEW REC was created to add information from existing data rows in Column [RECORD NUMBER] of Table MMTFNL to Table MMTFALINFO for individuals who attended the second Taliesin Fellowship reunion (the filter applied, "*R2*," defined in Table MMTFID as "Fellows reunion 1992 attendees," as well as the report produced by JGDB10 Procedure 4). This single use procedure generated no printed report.
Database Search
Search based on this procedure cannot be executed through the version of the database available on the website.
ORIGINAL DATAEASE PROCEDURE SCREENS
Query Structure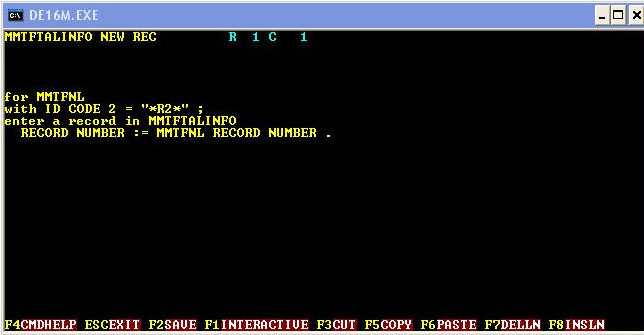 Report Format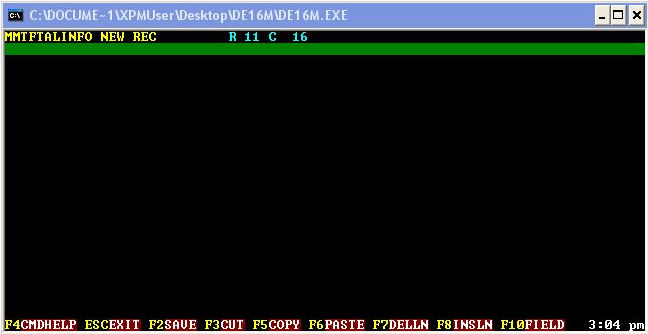 Document: Dataease Procedure Definition Printout (PDF)
Copyright © 2010 John W. Geiger