Mr. Wright got Gene Masselink out of his Arizona bed at 4:30 AM to fetch Charles Montooth out of bed and start the generators to provide light in the drafting room. Mr. Wright started to draw and by the time breakfast was over the Windfohr drawing was complete.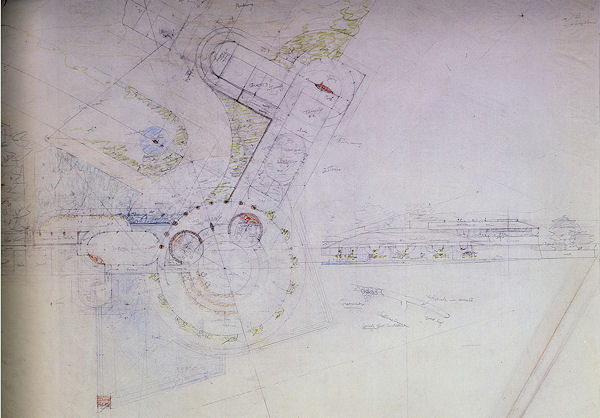 Figure 1. Windfohr House Floor Plan and Partial Elevation. Frank Lloyd Wright Archives, Drawing 4919.001 © Frank Lloyd Wright Foundation. Used by permission.
The story of the Neils house is not quite so simple but the same principle still applies. [ For a full account see my article in The Journal of the Taliesin Fellows #2 (Fall 1990, pages 13/15; see also Figure 2, below). [For alternate version, see: "Commentaries in Memoriam," Other Writings, A SUMMER'S WORK -- NOT IN THE TALIESIN DRAFTING ROOM: THE NEILS HOUSE] When it came time to sign the working drawings for the Neils house Mr. Wright redesigned the house on the working drawings. What appeared to be a spontaneous action proved to be something else with a more complete examination of the existing drawings. Mr. Wright had done a serious amount of work on this job during the working drawing phase without ever having solved the basic problem. However, he come to a solution in his head and carried that around with him until he was presented with the working drawings to sign. Then he put that stored-in-his-head solution to paper. There are other important criteria represented with this solution that I will discuss in detail at a later date. For the moment, the Neils house is another example of a stored-in-memory solution.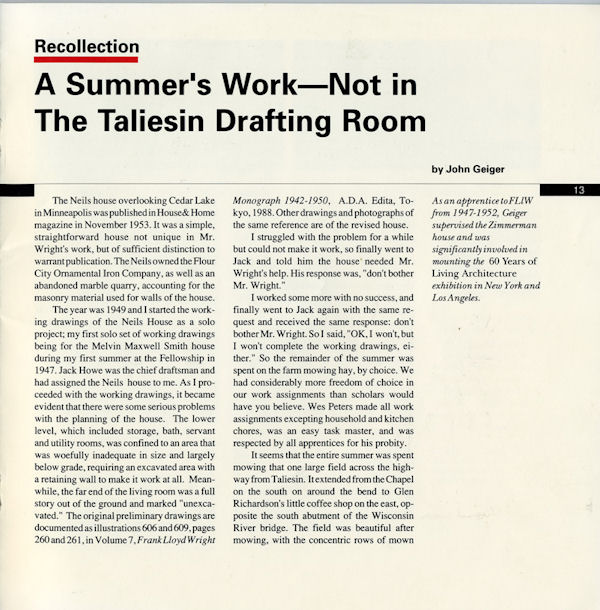 Figure 2a. An excerpt from The Journal of the Taliesin Fellows, 2 Fall 1990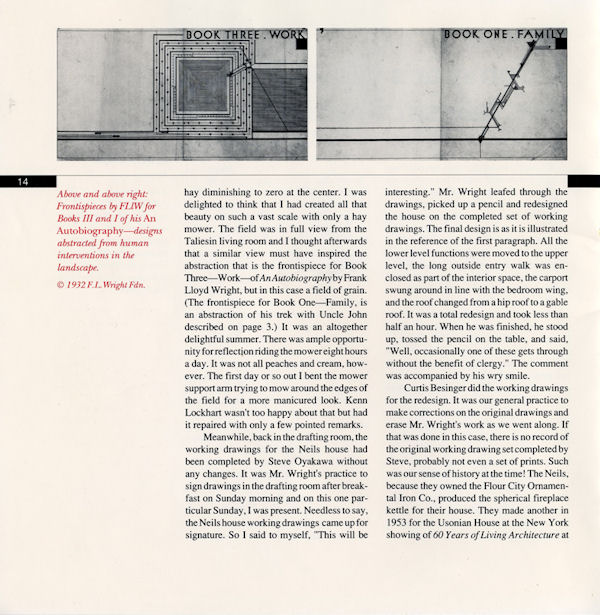 Figure 2b. An excerpt from The Journal of the Taliesin Fellows, 2 Fall 1990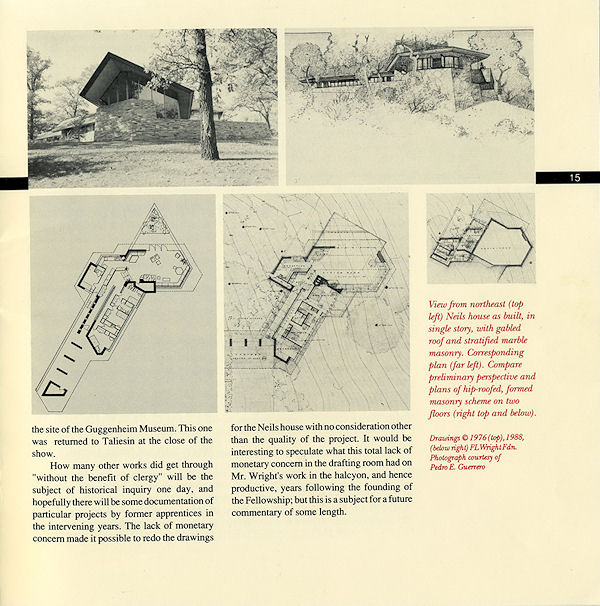 Figure 2c. An excerpt from The Journal of the Taliesin Fellows, 2 Fall 1990
THE KAUFMANN POINT VIEW RESIDENCES
This is an important example of Wright's ability to design in his head and to commit that solution to paper in a very short time.
In the desert in the winter of 1952/1953 Edgar Kaufmann Jr. was a guest at Taliesin and attended the usual Sunday morning breakfast and the ensuing sermon. He and Mr. Wright went to the drafting room after breakfast to discuss the in-progress Elizabeth Noble version of the Point View Apartments. After just a few minutes there were angry words and Mr. Wright left the drafting room in a huff. Edgar had told Mr. Wright that they were not happy with the Noble version of the apartments and that they wanted an original design. Confronting Frank Lloyd Wright with this proposition took a lot of guts and I give Edgar credit for so doing.
Mr. Wright returned to the drafting room after his lunch and nap, a lapse of about 5 hours, and in an hour or so, put to paper an entirely new triangular scheme on the Plot Plan of the Noble version. This act was a mind boggling demonstration of the skills of an eighty-three year old Wright to be able to design a job with certainty in his head and commit it to paper in a short period of time. I made a record of this event on April 4, 1996, in my data base to commit my memory to record before seeing the subject drawing again, which was not published until 1999.
A second viewing of the drawings proved my memory to be correct. The clarity of execution of this drawing is simply amazing considering a gestation period of five hours and execution time of about one hour. This is Wright near the peak of his powers (when he chose to exercise them). I hope that this exhibit puts to rest any doubt about Wright's ability to execute a drawing like the Fallingwater original sketch in a short period of time eighteen years prior to this time.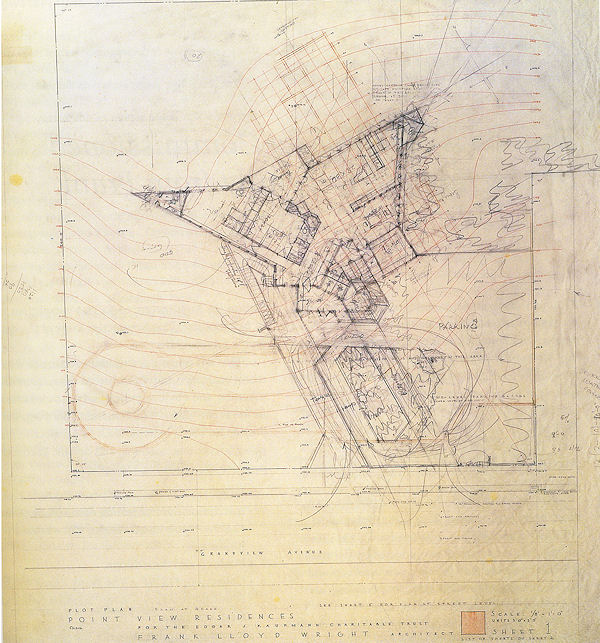 Figure 3. Point View Residences Project, Scheme 2B, Floor Plan. Frank Lloyd Wright Archives, Drawing #5310.002. © Frank Lloyd Wright Foundation. Used by permission..
THE USONIAN HOUSE AT THE NEW YORK 60 YEARS OF LIVING ARCHITECTURE EXHIBITION
Mr. Wright asked Curtis Besinger and me to meet with him in the drafting room after breakfast one Sunday morning in the fall of 1953. He had the drawings of the Usonian house on his drafting board. In just a few minutes he made the changes that turned an ordinary Usonian into a major work. He knew exactly what he was about to do before he ever started drawing. He told us to fix the drawings so they could be printed in the morning and be sent off to New York with Tom Casey and Ken Lockhart. We did update the drawings by making the changes, and in the process, erased everything that Wright had done. However, there are a number of drawings that cover the history of this house from scratch and I will present a complete picture of this progression in excruciating detail at a later date.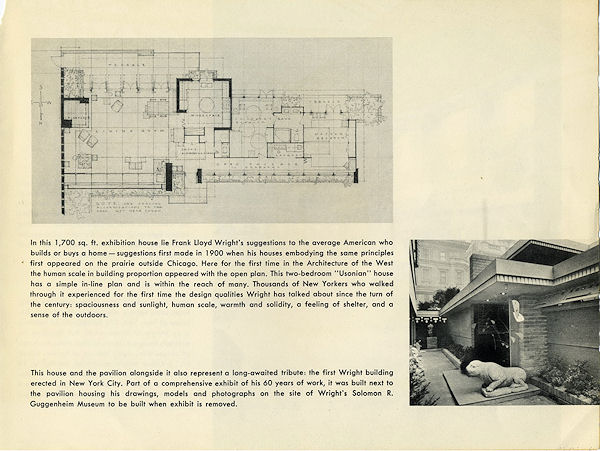 Figure 4. A page from The Usonian House souvenir of the 60 Years of Living Architecture Exhibition at the Guggenheim Museum 1953.