THE JOHN W. GEIGER COLLECTION
FOR THE STUDY OF
ORGANIC ARCHITECTURE

Architectural Records
Series 1: John W. Geiger
UNIDENTIFIED HOUSE #2, PROJECT
Location unknown (circa 1960s)
John W. Geiger, architect
Documentation consists of a presentation rendering, which survives only as a digital image. This residential project was not built, and no other information about the design is present in the collection.
DRAWINGS
Presentation Renderings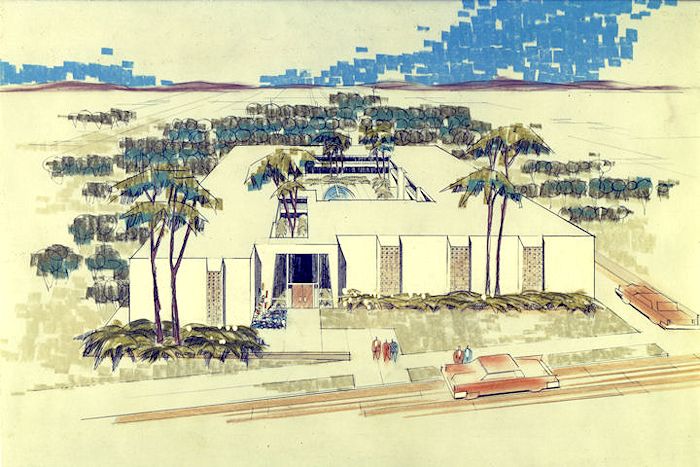 Drawing: Aerial Front Elevation (circa 1960s)
Digital image of rendering. Original medium likely pencil, ink, and colored marker on vellum paper.
Copyright © 2010 John W. Geiger