THE GEIGER DATABASE

GEIGER QUERY PROCEDURES
Database JGDBFULL Query Set
PROCEDURE 49: TFCURRENTCODE
The query returns a list of payments from the membership of the Taliesin Fellows.
Note: The column labels shown within the query structures are historical references only, and do not reflect the definitions used within the version of the database being served through the website.
PROCEDURE NOTES
Procedure TFCURRENTCODE calls on Tables SUB LINE ITEMS and MMTFNL to group records of payments from Taliesin Fellows membership received after January 1, 1999.
This procedure is similar to PROCEDURE 61: TF$COUNTPERPERIOD in Database JGDBFULL.
Database Search
Search based on this procedure cannot be executed through the version of the database available on the website.
ORIGINAL DATAEASE PROCEDURE SCREENS
Query Structure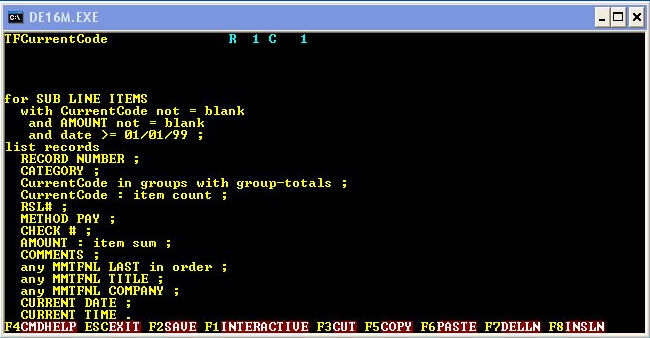 Report Format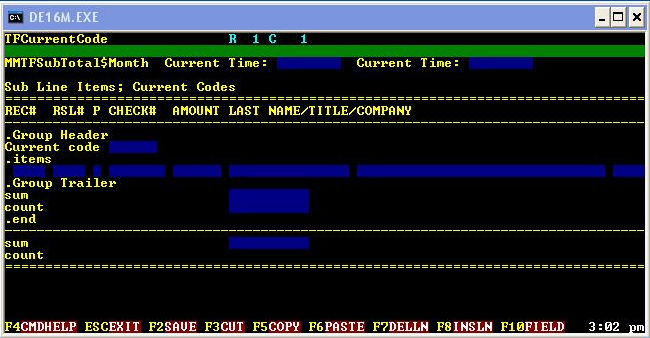 Document: Dataease Procedure Definition Printout (PDF)
Copyright © 2010 John W. Geiger