THE GEIGER DATABASE

GEIGER QUERY PROCEDURES
Database JGDBFULL Query Set
PROCEDURE 40: MMTFD250
The query returns a list of donor and/or subscriber names to the Taliesin Fellows for the purpose of tracking previous yearly donations to the Taliesin Fellows between $250 and $499.
Note: The column labels shown within the query structures are historical references only, and do not reflect the definitions used within the version of the database being served through the website.
PROCEDURE NOTES
Procedure MMTFD250 calls on Table MMTFNLSF with filters applied on Column CATEGORY of Table SUB LINE ITEMS (excluding non-subscriber purchases and bookstore sales of the Journal of the Taliesin Fellows) to produce an alphabetical list of individual and institutional contributors to the Taliesin Fellows.
Database Search
Search based on this procedure cannot be executed through the version of the database available on the website.
ORIGINAL DATAEASE PROCEDURE SCREENS
Query Structure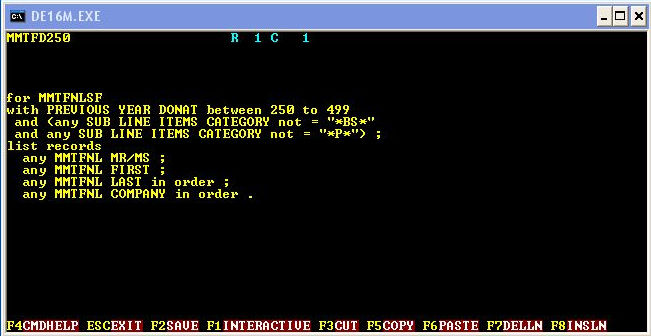 Report Format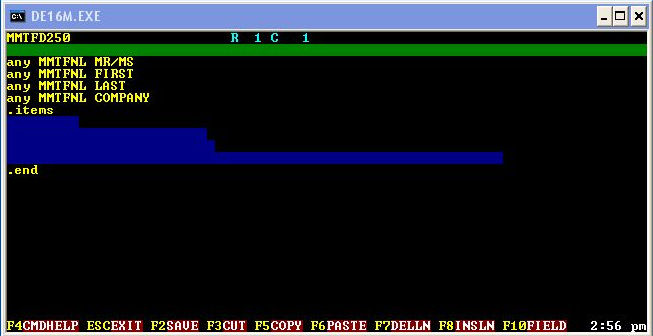 Document: Dataease Procedure Definition Printout (PDF)
Copyright © 2010 John W. Geiger